The Delaware Valley Siberian Husky Rescue, Inc is a non-profit 501(c)3 organization dedicated to finding permanent loving homes for abused, neglected and unwanted Siberian Huskies
Our DVSHR Foster Dog, Amarok is a HERO!
Yesterday morning at 6:15am, he woke up his foster mom with loud, insistent barking & howling! She was greeted by a huge fire burning in the next door neighbor's back yard!
After calling 911, 7 fire trucks arrived. The neighbor lost a big shed & its contents, and a large oak tree was badly scorched along with a vehicle. Amarok's foster mom had damage to the fence, but thanks to our Boy, there were no injuries & the fire was contained before it spread further.
He's a gem of a Boy! We love you, Amarok!!
Have you heard about Jack?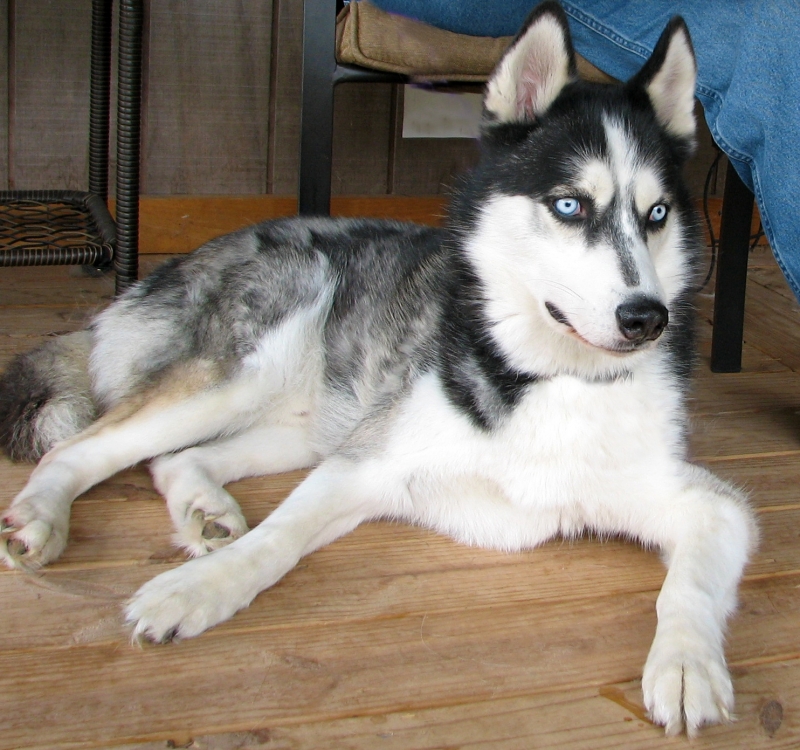 Meet Jack, everybody. Public figure. Internet sensation. Wanted for unpaid barking tickets. All kidding aside, folks, this handsome boy is 4-5 years old and has been waiting for his forever home for way too long. He's sweet and so affectionate but needs an experienced husky owner / adventure buddy to make his dreams come true! Are you the one???
Read his story on

Reading Jack's description, nearly any dog lover would be happy to add the furry pup to their pack. He's sweet and affectionate, housetrained and good in a crate. He even loves car rides. Sure, Jack pulls on the leash and can jump a four-foot fence from a standstill. Hardly dealbreakers.
But there's one interesting aside in Jack's bio that's causing quite a stir; it even making Jack a social media star of sorts.
Read the full article here.
How to help the rescue
Every contribution, no matter how big or small or in what form, aids in the success of finding homes for Siberian Huskies. Here are just a few examples of the areas where you may be able to help.
Is now the time?
Open your heart and your home to a siberian.
We Need Your Help
Whether it's a monetary donation, supplies, or your time, all donations help.
Make a difference
Without volunteers, we cannot exist. If you'd like to help us achieve our mission, we'd love to have you.
Learn about
Our adoption process
Fees
Are you ready to adopt?

Things to consider

Completing an application
Contribute to the cause
Make a monetary donation to support rescue needs

Donate supplies

Donate services
Volunteer with the DVSHR
Foster care

Transport of dogs to vets or new homes

Home checks

Event Staffing

Applicaiton processing

Shelter checks
DVSHR is grateful to the award winningWag Your Tail Photography for providing many of our Available Dogs' adoption portraits and calendar images.