Achilles
Achilles left us suddenly at only 2 years old and left us with many memories we had hoped to live with him. Achilles brought my family together and gave us the best 2 years my family has ever had. Not a day goes by that we don't miss those beautiful blue eyes. We miss you so much. You're pain free and flying high, my baby boy. I will see you again soon.
Love, Your Aunty
Tasha
We met Tasha just after we suffered a sudden loss of our 4 year old husky. We were heart broken but looking to fill the silence in our home and fell in love with her. Because of our fragile state, we made a deal with her – would would take her home if she promised to never die. Obviously she was not going to be able to honor this deal, but she made out with it better than we imagined. Over the years she was the best dog we could have hoped for. She earned her nickname – the Princess – because of her daintiness with mud and all things dirty. As a young girl she entered a fun contest at a charity dog walk for "Most Beautiful" and won, of course. She also understood English better than any dog I've known and would try her hardest to do whatever she thought you wanted. As she got older it became more difficult for her to do the things she loved. Eventually we would come home to find her on the floor, unable to get up with feces matted in her fur. We always joked that this dog would rather have her bladder explode than go in the house, so this plus knowing how much she hated being dirty, we knew she was suffering. After 16 years we decided that it was time to end her pain. Despite all this she would have stayed longer to make us happy, but because we loved her more than we thought possible, we let her go. Goodbye Tasha, our sweet princess, we will love you and miss you for the rest of our lives.
Jessica & Linda
Sasha
It's a year today that you crossed the Rainbow Bridge, and not a day goes by without my thinking of you. I so miss the way you would put your head on my lap as I sewed. Rest in peace, little girl. I look forward to the day when I can chase you and Raisa around on the other side of that Bridge. Love, Mommy
Maureen Parente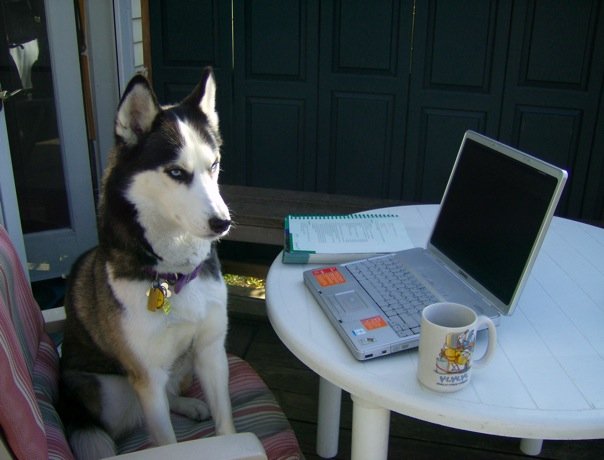 Dusty
Dusty passed over the Rainbow Bridge on Monday night, May 2, 2016 peacefully in his sleep. He had his last birthday in February of 2016 and was 14 years and 3 months old. I found him in the morning sleeping next to his doggie bed and his favorite toys. I adopted him from DVSHR when he was 2 years old. We had 12 wonderful years together and he was my closest constant companion and best friend. We had many brave adventures and long trips together and our bond was beyond description. I am heartbroken as I write this but he was getting old and age was catching up with him. Run free now Dusty with the wind, and free from pain and old age. Daddy loves you and hopes to see you at the Rainbow Bridge running and playing someday. (I miss you woo, wooing so much).
Dwight Lydic
Tikanni
I only shared the second half of your life with you. But I hope you're looking down from the sky and thinking that those were the best years of your life. You will always be a part of me. And you took a piece of my heart with you when you left. But that's okay, I know I'll get it back when we meet at the rainbow bridge. Until then my dear boy, please run free in the grass and enjoy the open spaces.
Carmen (CJ)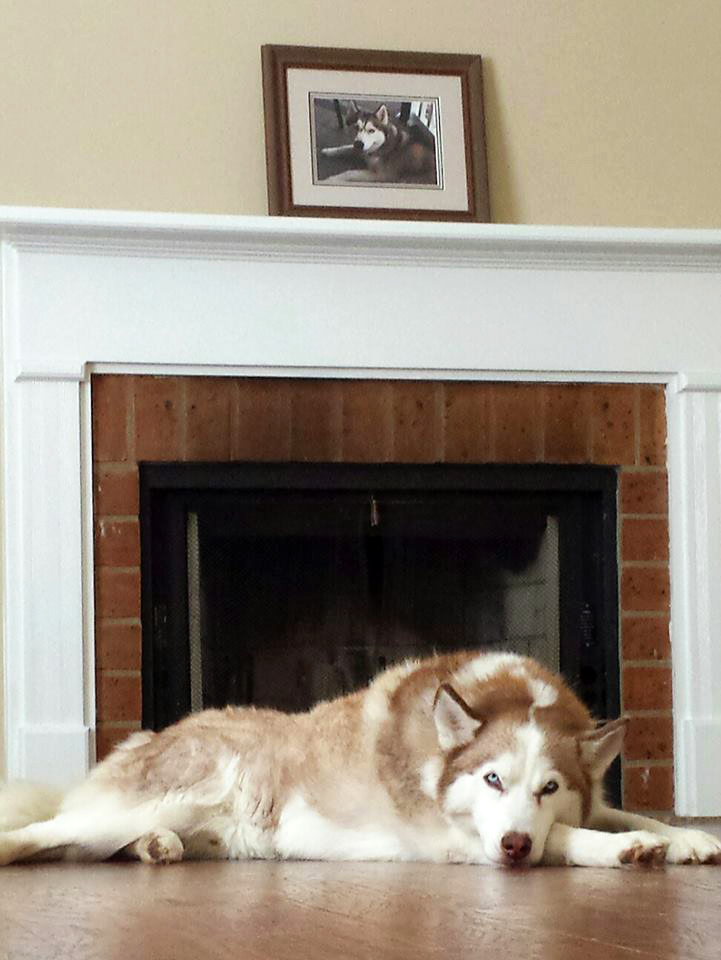 Jakey
Anyone who thinks dogs don't have souls has never met Jake. One look into those big brown eyes and you just know that gentleness, kindness and deep, deep love lives within.
Jake left us suddenly but his presence is still strongly felt in our hearts and in our home.
We love and miss you, Jake, always and forever.
Lynn Kruft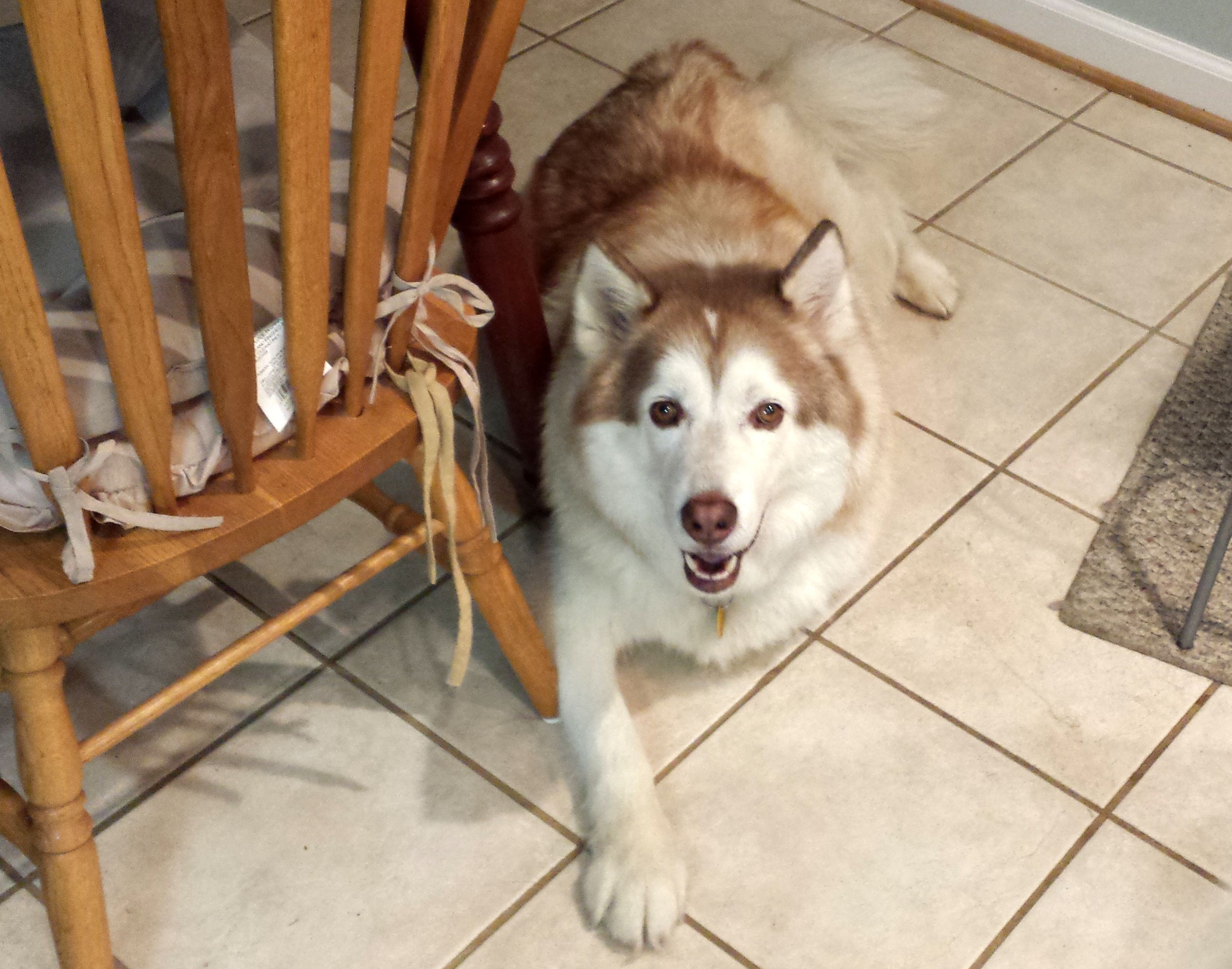 Bandit
Here is Bandit with my grandsons. I adopted Bandit from Delaware Valley about 6 years ago. He was approximately 6 years old. He was a really good dog. He was terrific with my grandchildren no matter how they bothered him. He did his job protecting the house by letting us know when anybody came near. He always greeted us at the front door with a smile on his face. He will be sorely missed as he left a large hole in our home.
Mike Nemeroff